Major Robin Watt sketching during
Operation Desert Storm, 1990-91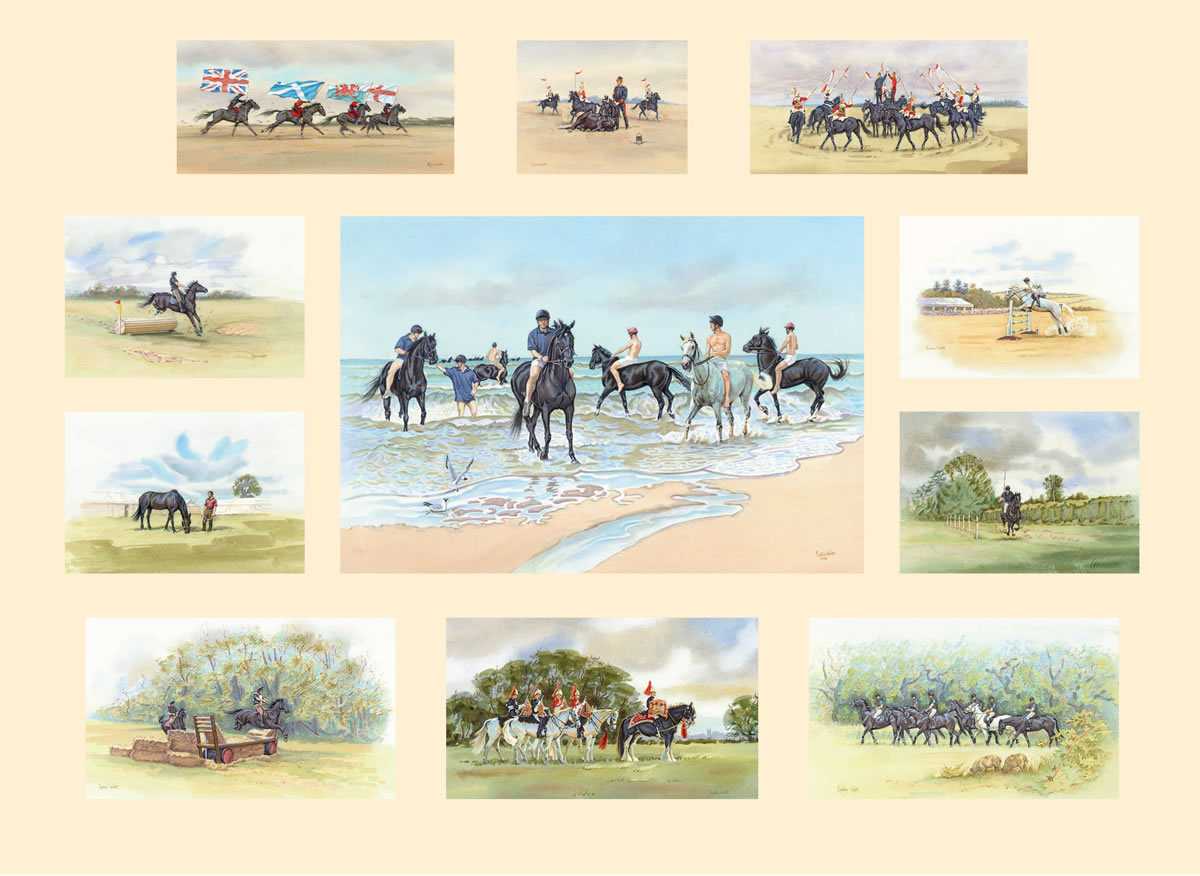 'Summer Camp'
Painted for the Household Cavalry Mounted Regiment by Robin Watt
Click here to view any of these images in the gallery
ROBIN WATT
Robin Watt, is a retired soldier and professional artist. He is principally an animal painter, specializing in equestrian, sporting and wildlife subjects. A 10th Hussar, he saw action with 16 Parachute Brigade during multiple tours of duty in Northern Ireland, and during an attachment to 22SAS in Oman. He has undertaken Special Duties in Northern Ireland. He was war artist to the 7th Armoured Brigade during the first Gulf War, simultaneously raising funds for the Army Benevolent Fund through his sketches and paintings of soldiers living, training and fighting in the desert before and during Operation Desert Storm; and its aftermath on the Mutla Ridge in Kuwait.
Fund-raising for Battle Casualties.
Since 1990 his principal aim, as an artist, has been to raise funds for British Army battle casualties through his art. Hence he offers prints of any image that he has painted and displayed on his web-site, to any regimental charity or military charity that wishes to use them, in order to generate funds for battle casualties. Since the artist is not involved in the financial loop these prints (or cards) can be supplied by the artist at cost price - that is the actual cost of production – so that the charities concerned are then able to set their own retail prices ,and thus increase their profit margins as much as possible. In addition, prints of particular animals used in a military context (e.g.mules, gun-horses, Cavalry Blacks, search or tracker dogs, or regimental mascots) may be specially commissioned by these charities on request, for the same purpose and under the same conditions as already described ,subject to the artist's work-load.